Welcome to Foragers
On Line Antiques Store ...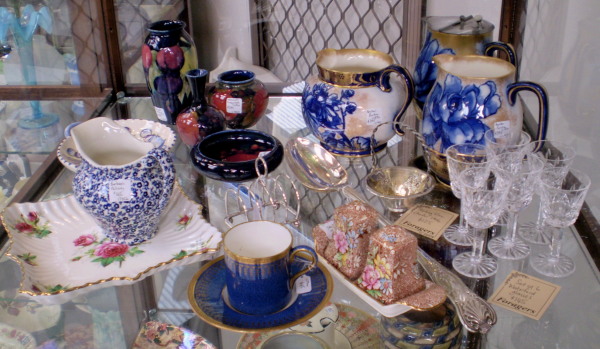 Have you ever noticed that a lot of homes look very similar inside these days? Many do not show the character of their occupiers – they can look like a show home or one of the homes renovated on TV shows. It is a real joy to visit a home that is different, where effort has been made to curate a look which shows us something of the person who created it.
This is exactly where antique, vintage and second hand items come into the picture. You can have a home which is almost completely unavailable to someone else, because the items in it are not all purchased from the big box retailers. Its all about how you put the items you love together in a way that you like.
Its nice to mix things up. For example, I love the look of an ornate Victorian piece next to a sleek mid century item. This draws the eye and seems to make both items stand out for their own virtues.
This design style is great for the planet and great for your bank balance. What an adventure you can have touring the antique and vintage shops, finding great items on-line, on Trademe and in op shops (while there, do check out the clothing racks as we need to reduce textiles going into our landfill!).
We have a great selection of items to choose from here at Foragers to make your house a home. Please enjoy browsing, and contact us at foragers@xtra.co.nz if we can help. If you live in Christchurch we can arrange a viewing of a piece that interests you too.

We post items throughout New Zealand and to anywhere in the World.
We offer:
New Zealand buyers:
payment by bank deposit or via Paypal
full packing, postage and insurance service
pick up from Christchurch

International buyers:
payment via Paypal
full packing, postage and insurance service
Please note that all prices are in NZ dollars. We have a currency converter tool at the top of each page of the website.
Please enjoy browsing through our website ...
Jane and Peter